Our Services
Our service has a flat rate of
$90

per hour
NO CALLOUT FEE
NO PICKUP FEE
NO DELIVERY FEE
What do we offer?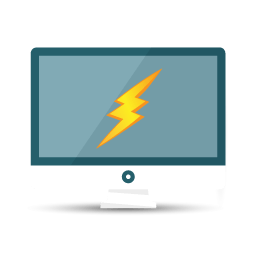 Computer Tune-up
Remove unwanted programs / spyware
Cleanup hard drive / remove temporary files
Defragment hard drive
Install anti-virus (if required)
Update internet browser (if required)
Speed up computer startup
Evaluate hardware for possible upgrades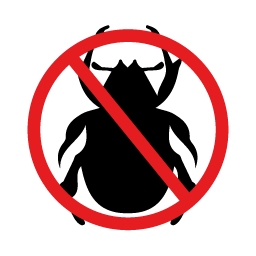 Virus Removal
All viruses and spyware removed
Will fix on-site if possible
Larger infestations usually fixed within 48 hours
Windows re-install with backup & restore if required
1 year 5-star antivirus subscription provided

Desktop installation / software support
On-site assistance provided for any software you are having trouble with
Will teach how to use the new software more effectively
Can provide software alternatives that may be easier to use
Install desktops and configure them to work correctly
Provide assistance on internet (modem) configuration and ensure your plan is right for you
Install and configure printers, fax machines, webcams, microphones, etc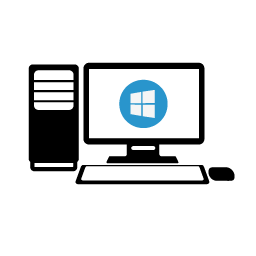 New custom built desktop computer
Will build a new desktop computer custom tailored to what your needs are
Comes pre-installed with a tuned-up Windows 10 and 1 year 5-star antivirus
Will ensure new desktop works correctly with all your existing PC accessories
Desktop installation is available (if required)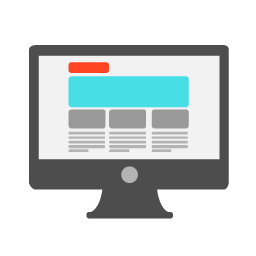 Website creation
Will custom build and provide website on an Australian server
All websites come with extensive analytics so you know the demographics using it
Content Management System (CMS) provided to make editing content easy
Can design website if you do not already have a graphics designer
Pre-built templates are available if a basic site is all that is required
Who do we offer these services too?
To anyone in the SA Southern Suburbs!
| | | | | | |
| --- | --- | --- | --- | --- | --- |
| Aberfoyle Park | Crafers West | Hackham West | Maslin Beach | O'Sullivan Beach | Seaford Rise |
| Aldinga | Craigburn Farm | Hallett Cove | Mcharg Creek | Oaklands Park | Seaview Downs |
| Aldinga Beach | Cumberland Park | Happy Valley | Mclaren Flat | Old Noarlunga | Sheidow Park |
| Ascot Park | Darlington | Hawthorn | Mclaren Vale | Old Reynella | Silver Sands |
| Bedford Park | Daw Park | Hawthorndene | Melrose Park | Onkaparinga Hills | Somerton Park |
| Belair | Dover Gardens | Highgate | Melrose Park Dc | Panorama | South Brighton |
| Bellevue Heights | Eastwood | Hove | Millswood | Park Holme | Springfield |
| Blackwood | Eden Hills | Huntfield Heights | Mitcham | Parkside | St Marys |
| Blewitt Springs | Edwardstown | Hyde Park | Mitcham Shopping Centre | Pasadena | Sturt |
| Brighton | Flagstaff Hill | Ironbank | Mitchell Park | Pedler Creek | Tatachilla |
| Brown Hill Creek | Flinders University | Kangarilla | Moana | Port Noarlunga | Torrens Park |
| Chandlers Hill | Frewville | Kings Park | Morphett Vale | Port Noarlunga South | Trott Park |
| Cherry Gardens | Fullarton | Kingston Park | Morphettville | Port Stanvac | Unley |
| Christie Downs | Glandore | Kingswood | Netherby | Port Willunga | Unley Bc |
| Christies Beach | Glenalta | Kurralta Park | Netley | Reynella | Unley Dc |
| Christies Beach North | Glenelg | Lonsdale | Noarlunga Centre | Reynella East | Unley Park |
| Clapham | Glenelg East | Lonsdale Dc | Noarlunga Downs | Seacliff | Upper Sturt |
| Clarence Gardens | Glenelg Jetty Road | Lower Mitcham | North Brighton | Seacliff Park | Warradale |
| Clarence Park | Glenelg North | Lynton | North Plympton | Seacombe Gardens | Warradale North |
| Clovelly Park | Glenelg South | Macclesfield | O'Halloran Hill | Seacombe Heights | Wayville |
| Colonel Light Gardens | Glengowrie | Malvern | O'Halloran Hill | Seaford | Westbourne Park |
| Coromandel East | Goodwood | Marino | O'Halloran Hill Dc | Seaford Heights | Woodcroft |
| Coromandel Valley | Hackham | Marion | O'Sullivan Beach | Seaford Meadows | |